Dr. Alicia Rojas winner of the WfS Anneke Levelt-Senger's Prize 2023
Dr. Alicia Rojas – Costa Rica
It is with great pleasure that we announce that Dr. Alicia Rojas is the winner of the IANAS-WfS Anneke Levelt-Senger Prize 2023.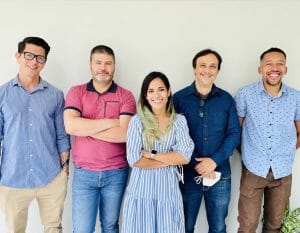 Dr. Alicia Rojas is a 35-year-old microbiologist and parasitologist graduated from the University of Costa Rica. She obtained her PhD in Animal Sciences at the Hebrew University of Jerusalem in Israel where she focused on parasites of veterinary importance. Then she did postdoctoral research at the Weizmann Institute of Sciences about host-pathogen interactions of the human malaria parasite.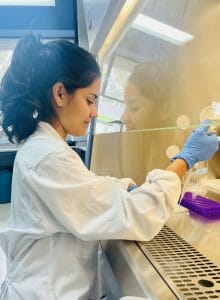 Dr. Rojas's research in the parasitic and carcinogenic nematode of dogs Spirocerca lupi has substantially increased the knowledge on this parasite and significantly promoted its research and awareness around the world. Her investigations have involved a multidisciplinary focus on S. lupi and spirocercosis biology, including the proteomic characterization of its secretome, evolutionary history of the worm, pathogenesis, and molecular and serological diagnosis of the infection. In addition, her spirit and enthusiasm led her to the discovery of a new nematode species, Spirocerca vulpis, that has been detected in Spain, Bosnia and Herzegovina, Italy, Portugal, France and Switzerland ever since.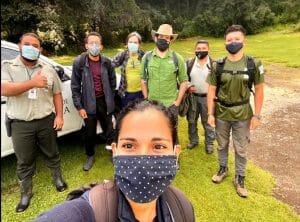 Currently, she is affiliated to the Faculty of Microbiology and the Research Center for Tropical Diseases in the University of Costa Rica. She is the coordinator of the International Network for the Research of Angiostrongylus costaricensis, is a consultant of the Tropical Council for Companion Animal Parasites (TroCCAP), is associate editor of the journals Parasites & Vectors, Acta Tropica and Current Research in Parasitology and Vector-Borne Diseases. She teaches medical helminthology for undergrad microbiology students and collaborates in programs of community welfare that aims the diagnosis, treatment, and prevention of parasitosis in children's populations of her country. She has co-authored 47 peer-reviewed international articles of which she is correspondent author in 13, has participated in 21 international conferences and was awarded the Odile Prize for Young Parasitologists in 2020. Her lab researches the epidemiology, phylogeography and host-pathogen interactions of parasitic worms of human and veterinary importance from a One Health perspective. Dr. Rojas and her group have been able to elucidate the dynamics of parasite dispersion in the world, the evolutionary history of these pathogens and untangled the complex dynamics in which parasites communicate with their hosts.
You can find more information on her research group and laboratory here.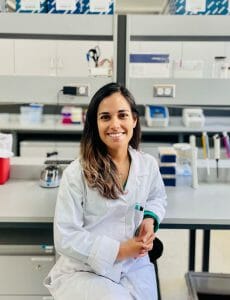 The Jury chose Dr. Alicia Rojas in recognition of her outstanding career, fundamental contributions and achievements in her field.
In addition, the jury agreed to award Dr. Lucia Spangenberg from Uruguay with an Honorable Mention, in recognition of her merits.